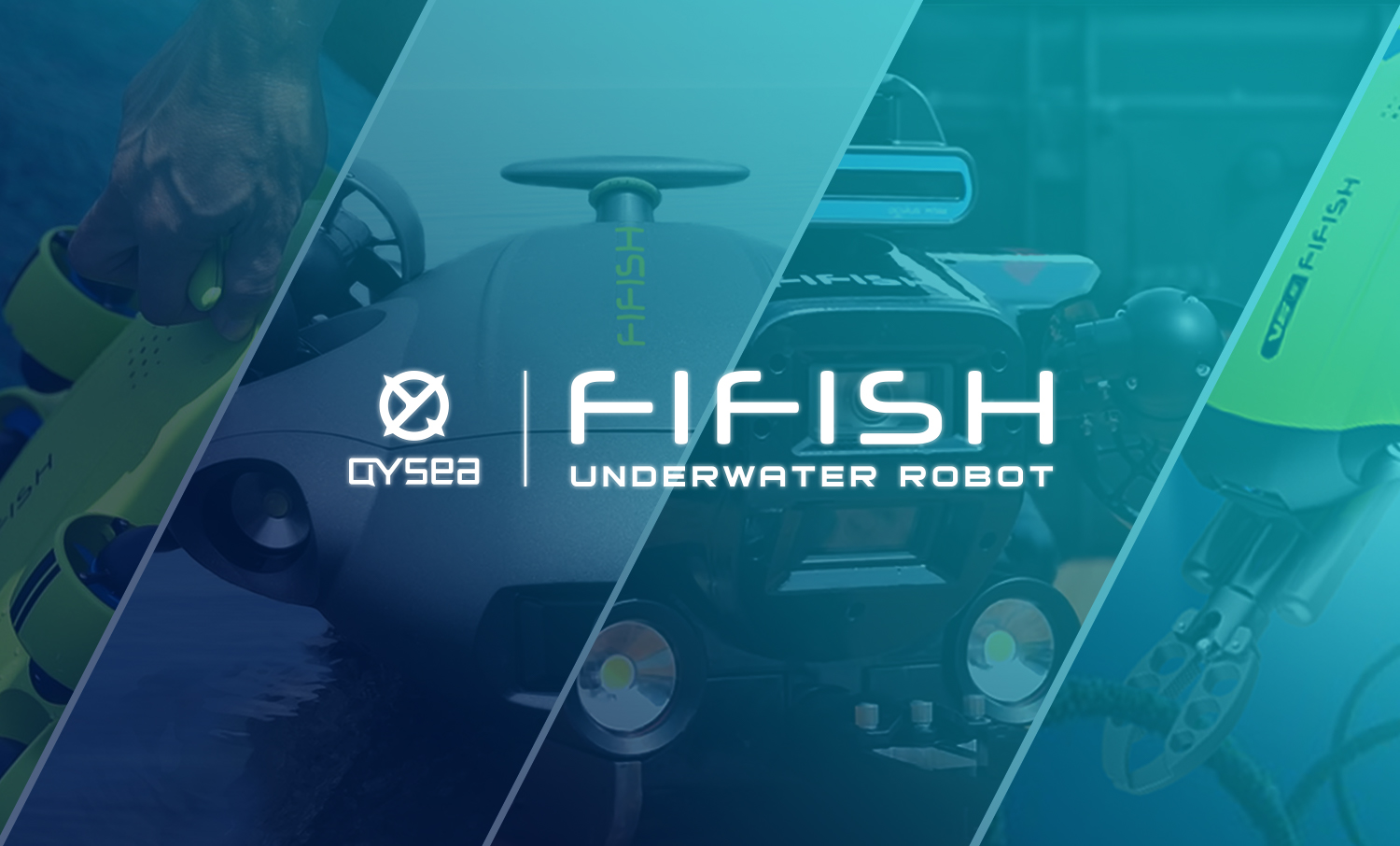 Underwater robotics manufacturer QYSEA Technology has recently announced the successful completion of a 10-million-yuan Series B2 financing round, with investment support from Shenzen-based equity investment firm Cowin Capital as well as Beijing-based venture capital firm Shunwei Capital. Following this latest round of funding, QYSEA Technology aims to further advance its development in its underwater robotics and artificial intelligence technologies for both consumer and professional industry markets
Introducing the FIFISH Product Lineup
QYSEA Technology's CEO and founder Belinda Zhang shares: "This strategic financing is of great significance to the development of QYSEA Technology. Through the successful completion of this Series B2 financing round, we have essentially gained further strategic trust and blessing from leading enterprises and venture capital firms of the tech industry. Our team at QYSEA Technology is keen on working to achieve technological breakthroughs a more efficient and agile development process in our upcoming underwater technologies.


FIFISH PRO V6 PLUS & the original FIFISH V6
Despite the challenges of the pandemic, QYSEA Technology maintained a year-on-year revenue growth of 20% from 2020 to 2021, with products are sold in more than 130 countries and regions. Presently QYSEA Technology is the proud owner of over 100 product and utility patents, garnering numerous international awards along its journey, from CES Innovation Awards from the United States, iF Design Award from Germany, as well as the Good Design Award from Japan.
FIFISH's patented design and build allows the operator to move with six degrees of freedom
In terms of industry customers, QYSEA has meaningful cooperations with leading customers of various fields at home and abroad, including Norwegian salmon farms, Singapore Keppel Shipyards, Tokyo Electric Power Companies, multinational telecommunications firms, large-scale infrastructure projects as well as government municipalities.


The FIFISH PRO W6 is capable across a range of small-scale industrial underwater operations
QYSEA's founder also believes: "Driven by the needs of digitalization, artificial intelligence, and industrial advancements, the underwater applications industry has ushered in new and unprecedented opportunities for growth. This year will be a very important strategic point for us. In the coming years, we will reach new advancements in computing power and AI applications in our underwater technologies, creating greater value to serve more industries and individuals."


FIFISH V6 EXPERT takes part in the free-diving exercise
Tong Ziping, a partner of Cowin Captial, shares: "Underwater robots are a blue ocean market. QYSEA Technology first found its success from overseas markets and has a good foundation for the internationalization of its products. We believe that QYSEA's products and strategies will stand out in future markets both at home and abroad. We hope that QYSEA Technology not only can reduce costs and increase efficiency for the industry but also help industry-related underwater workers transition away from the potential safety risks of past dangerous practices. The QYSEA team is ambitious in continuing to grow, is calculated in its strategies, and is focused on the long term. We will continue to show our strong support for QYSEA Technology in its future endeavors."