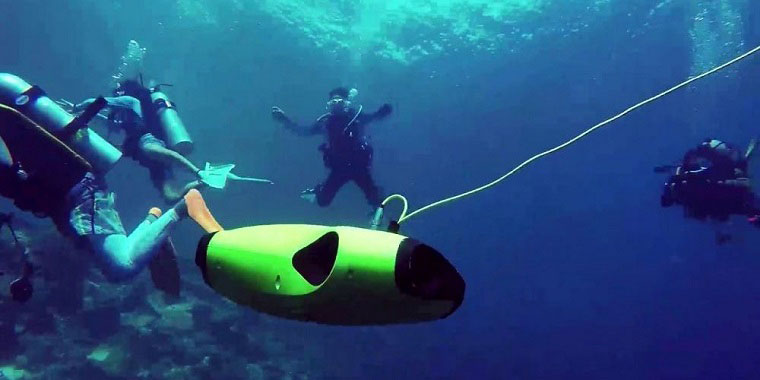 The concepts that made the aerial drone rise in popularity are finding a new area of interest underwater. Autonomy which has made drones take action make the drones more like robots and less like devices controlled by remote access. This year's CES 2018 treated attendees to the FIFISH
P3 underwater drone
courtesy of Qysea Technology.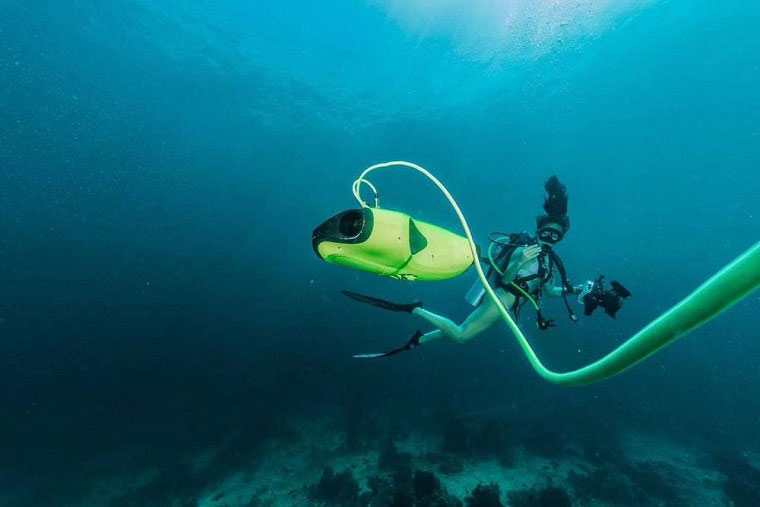 Source: New Atlas
It is reportedly the first professional
underwater robot
with the objective of taking underwater drone exploration to the next level. The underwater drones will soon become the mainstay of marine commercial and scientific operations including  undersea oil drilling projects as well as, research in the most extreme environments in the ocean. The autonomous nature of the underwater drones provides benefits including the refining of situational awareness which is useful in the navigating cables.
FIFISH P3 Drone Features
According to Belinda Zhang, the CEO of Qysea Technology, the motivation for constructing the underwater drone was to provide a quality option for remote underwater filming while giving performance options suitable for consumers and professionals alike. The FIFISH P3 is the conclusive result of 2 years of research with the aim to achieve professional level quality in an affordable and user-friendly ROV video platform.
The underwater drone delivers incredible images and video from a 1 inch 20 megapixel CMOS sensor which is about 4 times the size of the usual underwater camera sensors. It has 4000-lumen lighting system that is particularly designed for underwater performance in low lighting conditions with 8 adjustable lighting levels as well as an ultra-wide 162-degree field of view capturing more visuals than before. In spite of the advanced features, the team in charge of FIFISH established a system that anyone would be able to use.
The drone has a finely tuned handheld unit that has a smart-phone mount for the purposes of viewing lag-free streaming in 720p at a rate of 30fps. There is 6 direction control that allows the drone to move smoothly through the water at basically any depth up to 100 meters below the surface.
Source: New Atlas
The on-board triple thrust system also allows for 1.5 meters per second forward or, backward while keeping the filming steady as pertains buoyancy, navigation, and control.
Market Considerations
Because of unique issues that come with the marine environment and the expenses, a lot of the equipment for exploration under the surface using unmanned underwater vehicles was limited previously to the military and industrial application. A market has slowly developed inclusive of oceanographers, diving instructors, and oceanographers though the devices involved for adequate research had steep prices.
The developing market though has created a demand for more user-friendly and affordable equipment such as the FIFISH P3. Other consumer groups that would love this underwater drone idea include fishermen and ocean lovers that do not take to the depths of the sea considering it provides a consumer-friendly alternative.
Belinda announced their crowdfunding campaign on the Indiegogo platform as the community champions innovative solutions. User contributions will allegedly be rewarded with this advanced tool for exploration and video while assisting Qysea to move the drone into the production phase in a manner that will keep the device within its affordable price ranges.
Buy Underwater Drone
Original Link:
https://sanvada.com/2018/01/24/fifish-p3-underwater-drone-combines-user-friendliness-affordability-quality/