QYSEA Technology has sold its products to more than 130 countries and regions around the world, serving many well-known enterprises, infrastructure companies and municipal institutions.
Underwater robotics manufacturer QYSEA Technology has recently announced the successfully completes tens of millions of yuan in Series B1 financing round, with investment support from global electronics company Xiaomi Group and Beijing-based venture capital firm Shunwei Capital. Following this latest round of funding, QYSEA Technology aims to further expand its resources to develop and establish closed-loop solutions in its underwater robots for both consumer and professional industry markets.
China is a country with vast rivers and an abundance of underwater resources, with excellent conditions and foundations to efficiently develop a thriving "Water Economy". Taking the marine industry as an example, according to the recent "2021 Marine Industry Market Prospects" report issued by the Chinese Commercial Industry Research Institute, China's marine economic output is set to exceed 9 trillion yuan by the end of 2021, accounting for about 9% of the country's total GDP. Driven essentially through factors of governmental policies, industry demand, and improvements in user consumption habits, innovative underwater technologies and equipment have received seen increased attention and capital support in recent years.
The FIFISH Underwater Robots, developed and manufactured by QYSEA Technology, are a line of artificially intelligent subaquatic solutions suitable for a vast range of marine applications and scenarios. Providing users with underwater productivity solutions that have expandable tools and deep-diving capabilities, QYSEA is committed to innovating and advancing the markets and sectors of underwater technology.
QYSEA Technology CEO and founder Belinda Zhang shares: "Underwater intelligent solutions have long been used within fields for high-precision tasks, ranging from military applications, ocean explorations, scientific research, and much more. However, due to factors involving the industrial structure, technical aspects, non-standardization, and pricing of the technology, it had not yet become popularized in the commercial and consumer markets until in recent years. Today, there is a wide demand from commercial industries for technologies that increase the safety, efficiency, and effectiveness of their operations. Among them, advanced and intuitive underwater equipment and solutions will continue to see an upward trend in market demand."
QYSEA Technology's FIFISH Underwater Robotics Series
Since its establishment, QYSEA Technology has been committed to the R&D of advanced applications across the marine industry, having made multiple innovative breakthroughs in its software technologies, hardware capabilities, and supply channels that have delivered products of efficient costs and sizes, as well as of high performance, reliability and build quality.
In terms of important advancements, QYSEA Technology has produced industry-leading cost-efficient and technological innovations in its power and propulsion systems. The small-sized, low-cost, silt, and corrosion-resistant propellers, alongside its closed-loop control algorithms, have help achieved a 30% increase in operating efficiency, 20% increase in durability, and 80% increase in cost-effectiveness compared to industry standards.
In terms of its streamlined design, QYSEA Technology had independently researched and designed its own six-propeller structure, instead of opting for a traditional open-frame layout, which has since become an award-winning and widely recognized design in the underwater robotics industry and a power-efficient structural solution. Against a range of complex underwater conditions that range from varying water flows, strong ocean currents, and other challenging factors within the marine environment, QYSEA's propeller system and smart algorithms deliver the ability for high precision movements and optimal consumption efficiency, with full 360º directional underwater control. Enhancing the immersiveness of the user experience, FIFISH Underwater Robots are equipped with a VR somatosensory platform that transforms the way users view, learn, and interact with the underwater world.
QYSEA Technology's showcases its operating capabilities, advanced measurement tools and intelligent technology features

Presently QYSEA Technology is the proud owner of over 100 product and utility patents, garnering numerous international awards along its journey, from CES Innovation Awards from the United States, iF Design Award from Germany, as well as the Good Design Award from Japan.
QYSEA Technology's products are sold in more than 130 countries and regions. In addition, QYSEA has also capitalized on opportunities within various professional industries, with the launch of their industrial-class compact-sized intelligent underwater robots and accompanying add-on tools built for numerous industry-specific operations. Its products have been widely used by local and global organizations in aquatic farming, ship hull and offshore structural inspections, reservoir and pipeline maintenance operations, emergency search and rescue missions, and many more.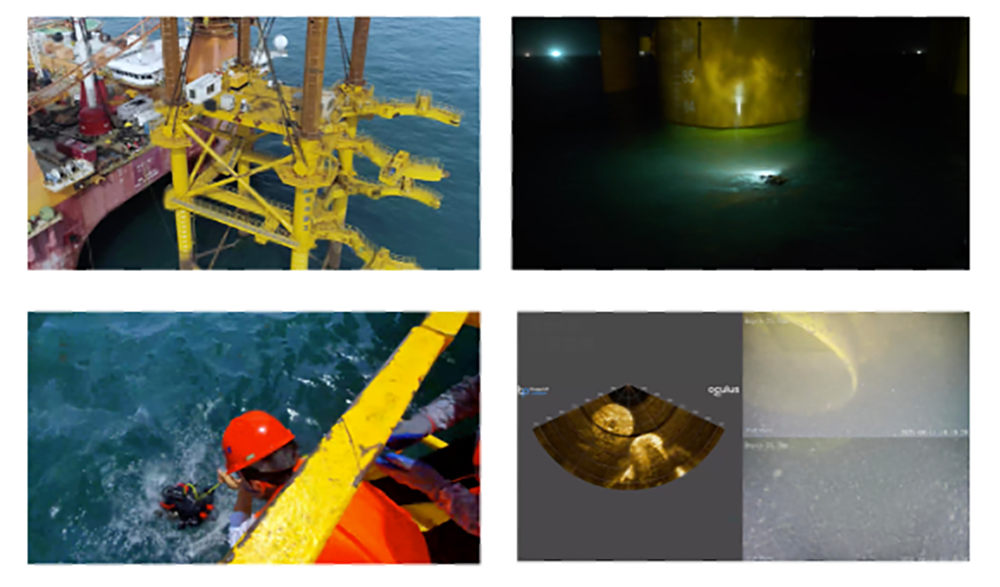 QYSEA Technology's product testing operations at an offshore wind farm

Within the consumer fields, QYSEA Technology is a cinematic underwater filming tool and solution with 4K ultra-high-definition quality, 240 frames-per-second slow-motion capturing capabilities, superior image stabilization systems, and much more. FIFISH Underwater Robots have been used by numerous TV stations, media streaming platforms, and professional film companies, some of which include National Geographic, China Central Television (CCTV), Discovery Channel, Fox TV, YouTube, and Tencent video.
Underwater showcase of the FIFISH V6 by QYSEA Technology

QYSEA Technology's CEO and founder Belinda Zhang further shares: "This strategic financing is of great significance to the development of QYSEA Technology. Through the successful completion of a Series B1 financing round, we have essentially gained the strategic trust and blessing from leading enterprises and venture capital firms of the tech industry. QYSEA Technology aims to combine the strategic resources in Xiaomi's ecological chain to achieve a more efficient and agile development process for our upcoming technologies. We are keen and excited on working with Xiaomi in their consumer-end lines, combining our expertise to deliver high-quality products and services. "
Jiang Wen, managing director of Xiaomi's strategic investment department, explains, "With the increased demand for underwater robots in various industries such as fisheries, shipbuilding, municipal engineering, and many others, there is also a great demand for consumer-level intelligent underwater robots, from divers and fishers to filmmakers and treasure hunters. The expectations and aspirations for the abilities of intelligent robots continue to grow. We believe the growth within the field of underwater robotics is promising and we believe will make an even greater impact globally within the next three to five years. With its outstanding technical strength, industry experience, and product innovations, QYSEA Technology is an industry leader and at the forefront of its advancements."