A new underwater drone is arriving soon, the FIFISH P3, created by the company Qysea will probably be the most advanced
Remote Operated U

nderwater

Vehicles
drone and video platform in term of video and photo resolution at depths of up to 100 meters.
"As drone technology has improved along with better and smaller 4K sport camera systems, we saw that there simply wasn't a quality option for remote underwater filming. As divers and video enthusiasts ourselves, we knew we could build a better system, a totally revolutionary platform with performance that would be suitable for consumers as well as professionals alike. The result is the P3, the perfect vehicle to capture epic moments underwater," says
Belinda Zhang, CEO
.
Pictures and video resolution of the underwater drone
The FIFISH P3, created by the company Qysea offers a true cinema quality with its 4K videos. It has the same kind of quality as the 4K GoPro camera. The FIFISH P3 really specialized in
high quality underwater images
and has a 1-inch 20 Megapixel CMOS sensor that is more or less 4 times bigger than an usual underwater camera sensors. Furthermore, it as a ultra-wide 162° Field Of View and a powerful 4000 Lumen lighting system that has been especially designed and developed for deep underwater scenarios. And this features actually makes a real difference if you
compare underwater drones
. Indeed, with a maximum ISO of 12800 and an increased contrast, the
underwater robot
captures details in dark environments, for a true cinematic quality video experience. The P3 also delivers incredible imagery and smooth live streaming in 1080P @ 30fps or 720P @ 30fps using 2.4 GHZ transmission.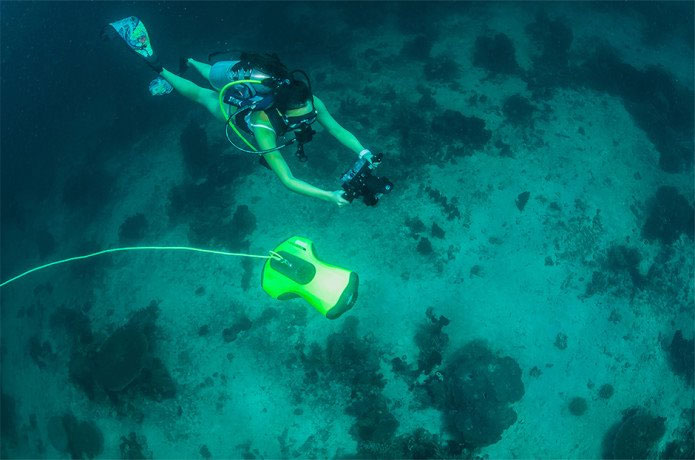 How to control the FIFISH P3
The
P3 underwater drone
has an advanced hand-held control unit that can be used with a smartphone/tablet and that provides seamless and ultra-sensitive controls. The uses of the FIFISH is intuitive and easy to take in hand.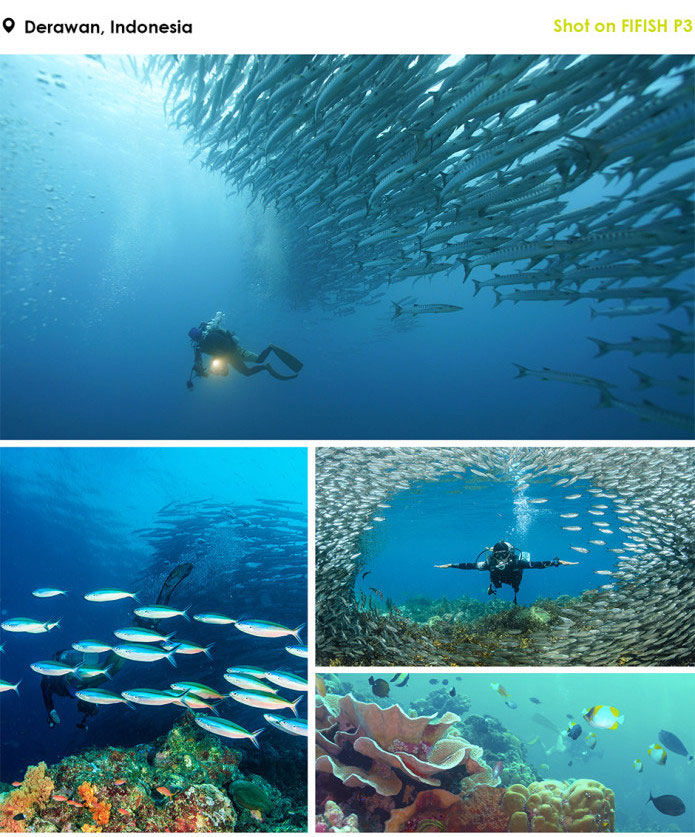 The underwater drone as been designed by engineers in fluid dynamics. It has a 3-thruster power system that manage to create a great buoyancy and underwater suspension. Furthermore, the underwater robot can be fast and has a speed limit of 1,5 meters per second. The depth limit is 100 meters which is more than most of the existing underwater drones. Finally, it has a good battery life with more than 2 hours autonomy.
In conclusion, the FIFISH Drone is definitely one of the best underwater drone thanks to it's integrated 4K camera and it's intuitive remote control. Furthermore, the underwater ROV is one of the deepest divers of all of our little robot friends.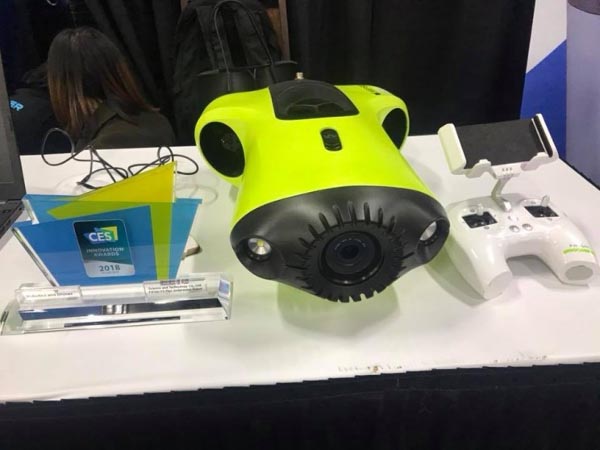 If you would like more information about the robot or if you would like to order one, feel free to check their website: 
Buy Underwater Drone
Original link and report:
https://www.spotmydive.com/en/news/underwater-robot-diving