At present, the ocean is being polluted, corals are disappearing, and marine life is threatened by environmental changes and, at many times, through human actions.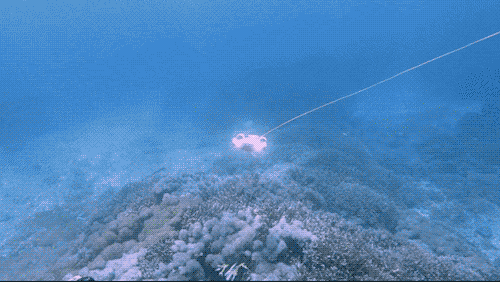 Due to the uniqueness and difficulty of the marine environment, most tools for human exploration of the oceans are limited to military and industrial applications, while consumer-grade products are much more rare and difficult to find. For the FIFISH team, we strive to provide a highly capable underwater robot to help the mass public explore the oceans, learn about its ecosystems, and -most importantly- bring awareness on various ocean-related concerns and issues. FIFISH V6, the world's first omni 4k consumer ROV, connects people more closely with the sea than ever before!
As the first cooperation of its kind, FIFISH established the first live underwater broadcast with PADI (Professional Association of Diving Instructors) over the week!

The Professional Association of Diving Instructors (PADI) is a recreational diving membership and diver training organization founded in 1966 by John Cronin and Ralph Erickson. PADI courses range from minimal entry level to relatively advanced recreational diver certifications with specialized diving skills courses. A global organization with connected associations established across the world, PADI is reported to have a membership base of over 135,000 individuals and 6,500 dive centres, and had awarded more than 25,000,000 diving certifications internationally!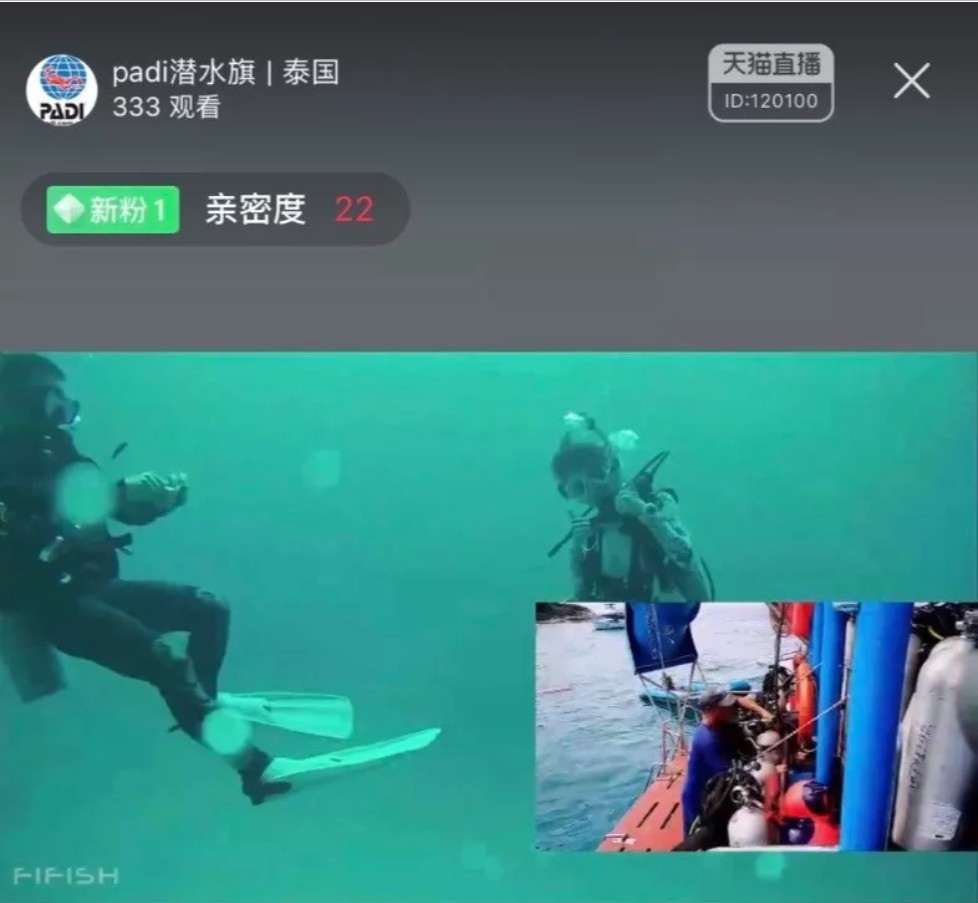 Utilizing the powerful and public platforms of Youku and Tmall, we aim to spark the interest and curiosity of the general population about the underwater world, giving them a greater opportunity to learn about the underwater world, observe divers' explorations in real time, as well as become knowledgeable about the various concerns and issues affecting the oceans.
With a new and exciting in-depth cooperation between PADI and FIFISH, we will continue to explore the world's underwater hot spots and spread these exciting diving adventures to the public in our frequent live broadcasts. We hope to show the ocean's beauty to the world through our lens, protect the ocean's by sharing its beauty, and guide the public to understand ocean with our professional team and products.
We strive to explore with our underwater robot to areas where most are unable to access, open their eyes and increase public awareness of the diverse and essential marine life and ecology around us. Let's protect the marine environment together!