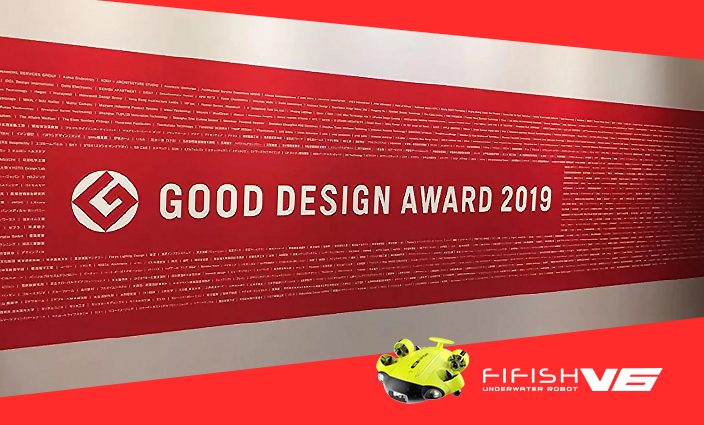 On October 31st, 2019, the annual award ceremony for the Japan Good Design Awards was held at the Grand Hyatt Hotel in Tokyo. Award-winning companies from all over the world gathered together to celebrate at this unique and international event.

QYSEA was also invited to take part in the exhibition and awards ceremony as one of the winners this globally recognized prize.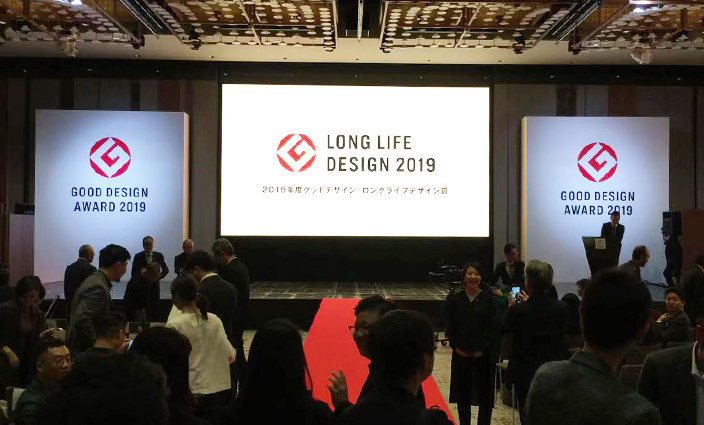 The Good Design Award (G-MARK), it is regarded as one of the top awards in the world of design. Not only highly recognized in Japan, it also has an extraordinary status on the international stage, known as the "Oscars" of design world. Its purpose: is to move towards a higher level together and to guide people's lives, industries and society as a whole.
As the award review committee chairman Nagai Yoshihiko once said: "The award-winning products not only celebrate prominent designs of the world, but they each play a role in our lives and is a vital part in shaping our societies."
QYSEA representatives were present at the award ceremony.
The 2019 Good Design Awards is also based on the concept of "humanity, truth, creativity, charm, and ethics" when selecting this year's awards. An emphasis was placed on the need to solve daily and fundamental problems that people often face in a creative way, or to better a system to improve society, in order to meet the requirements of the design award.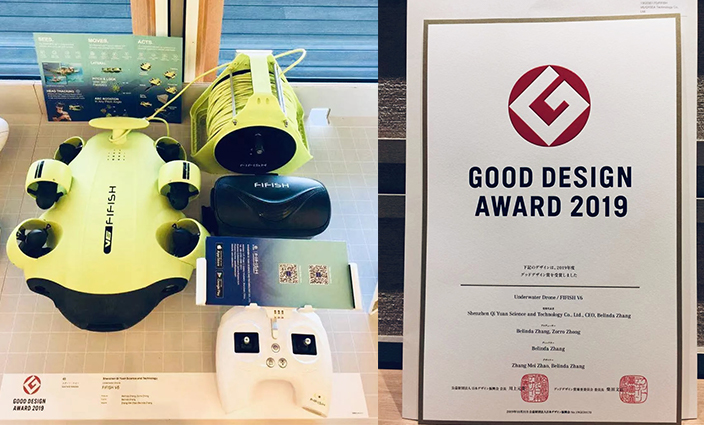 FIFISH V6 has demonstrated just that; as praised G-Mark's evaluators:

"FIFISH V6 integrates advanced technology into a friendly organic appearance. It doesn't make technology as a cold machine,but instead a product that looks and feels like a futuristic species, with a great vibrant energy. This sleek design makes perfect sense to be used underwater, with its aerodynamic surface ensuring it to act optimally as human's third eye in exploring the secrets of the deep ocean."


QYSEA, and their ground-breaking technology in underwater drone, will look to continue pushing the envelope, with new accessories and ROV models set to be announced over the coming months and through the new year.